Get inspired with Interior Design ideas and tips for your home decoration
Whether you're decorating your first home or just want to tansform your current home, great design is in the details because sometimes the smallest detail make a great impact. It could be the addition of a mirror, a lamp, curtains or even a sofa that transforms your home decoration.
These ideas and tricks cover everything you need to create your most elegant, luxurious and comfortable home decoration !
1. Mix it up. Mix modern and traditional furniture for a stylish living space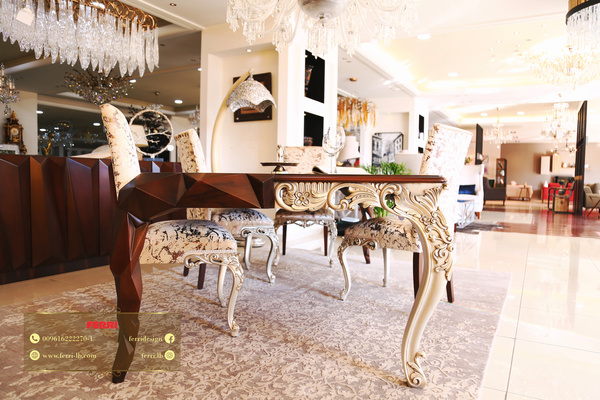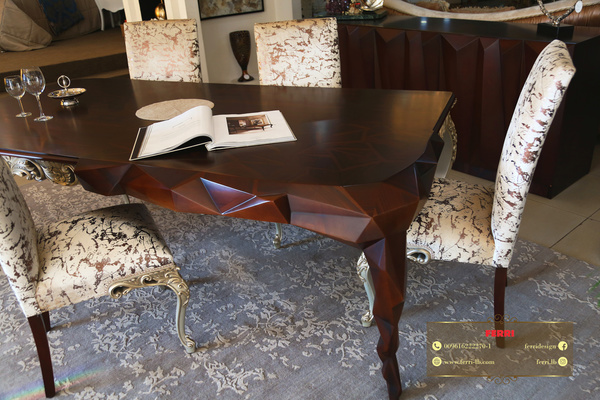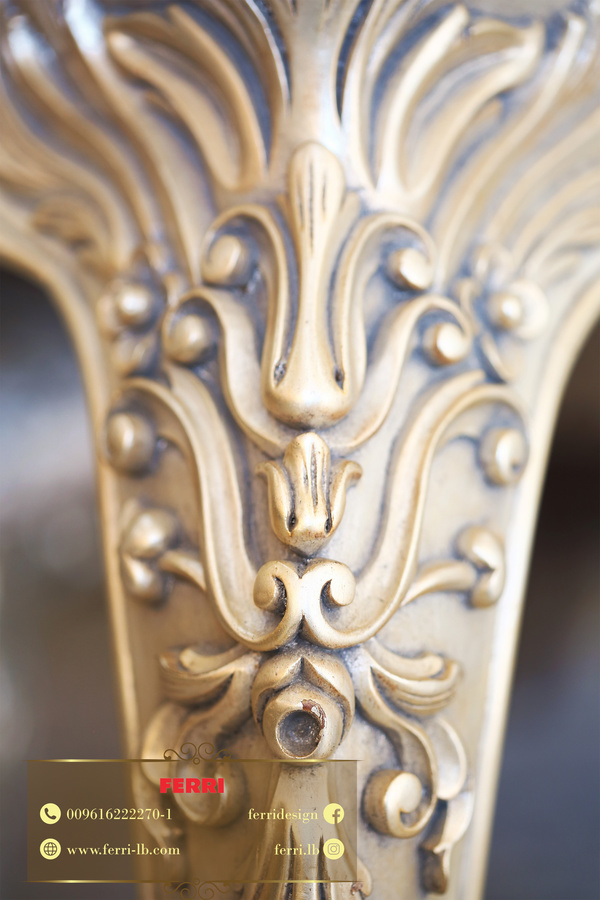 Forget the matchy-matchy look. Decorating a room with different furniture styles, colors, and patterns is fashionable and fresh.
Also mixing any furniture from the "modern period" with traditionally styled furniture like chairs and tables with turned legs and classy sofas would be helpful and would add a magical unique touch to your space.
For example the dining table by FERRI in the picture above has an elegant mixture of contemporary and traditional design.
Know more about how to mix traditional and contemporary design in our previous article, link : https://www.ferri-lb.com/media/blog/KwAEGOEqjb
2. Adding Mirrors to small rooms and paint them in lighter colors will maximize living space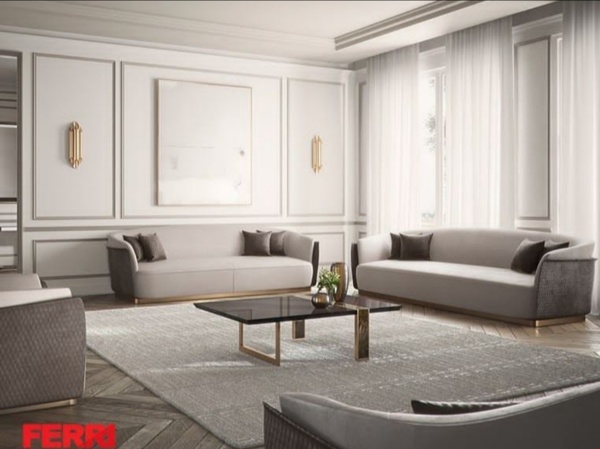 Look at the living room above, its size seems small, but pulling furniture away from the wall creates the illusion of spaciousness. Also the large windows, light colored walls and adequate use of mirrors not only reflect the natural light coming from the windows but also gives the optical illusion of space and visually expands the room. On the opposition, darker colors absorb light instead of reflecting it, making the space feel smaller.
3. Use the right lighting in the right way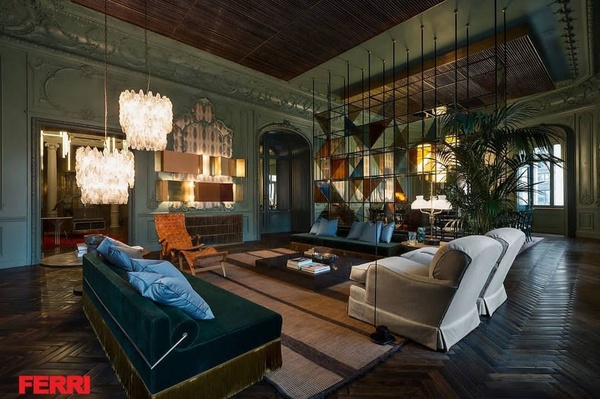 Lighting is the secret to creating the right ambience in your home, the key to great lighting is the quality of the light and how it's being used.
Lighting should be added into mirrors, joinery and architectural details, for example decorative pendants, table, roof and floor lamps provide a sophisticated lighting and gives a soul of luxury to your furniture.
4. Choose a Chandelier of the Correct Style and Size for the Room.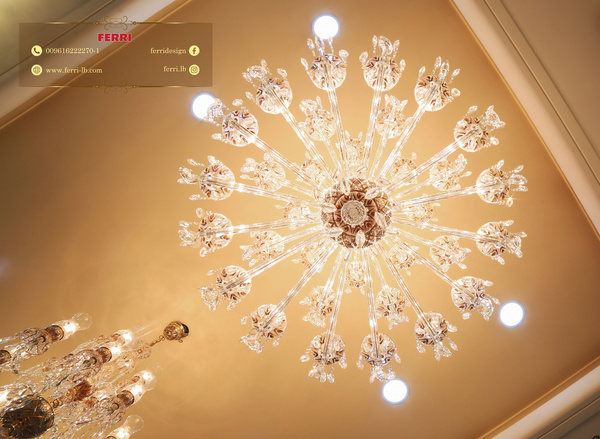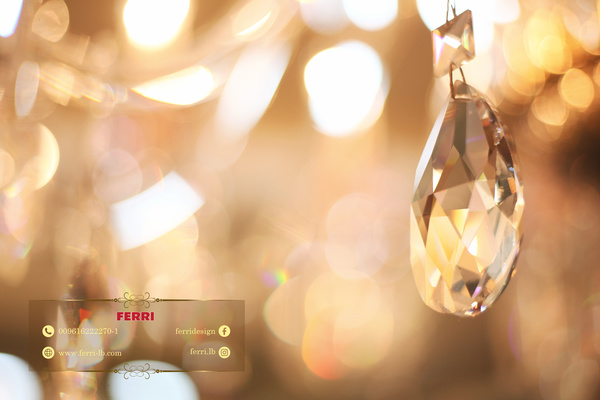 A chandelier should feel like an extension of the style of that particular room, and should not be too big for the space otherwise it can feel overwhelming. Too small and it's underwhelming.
One another tip is that Chandeliers work beautifully as the center of attention in a room.
5. Choose the Right Curtains that Stand Out Beautifully in your space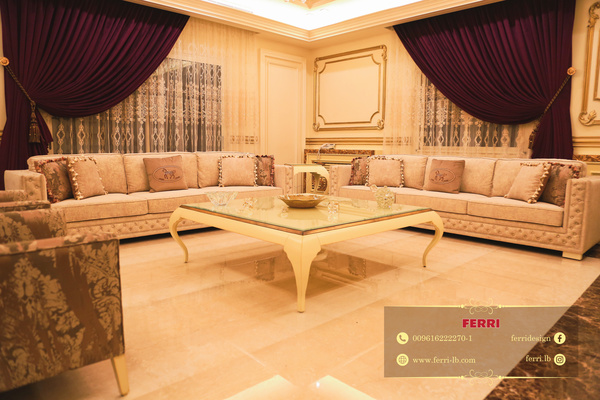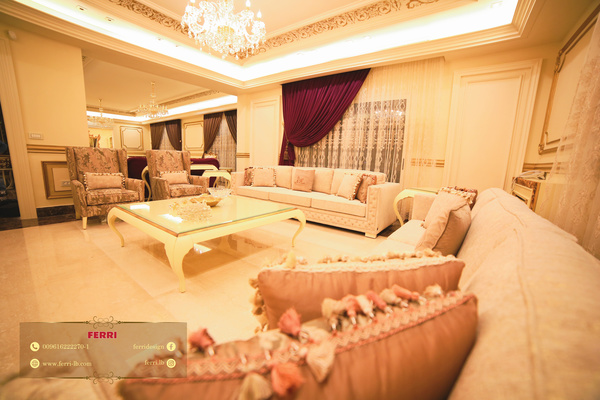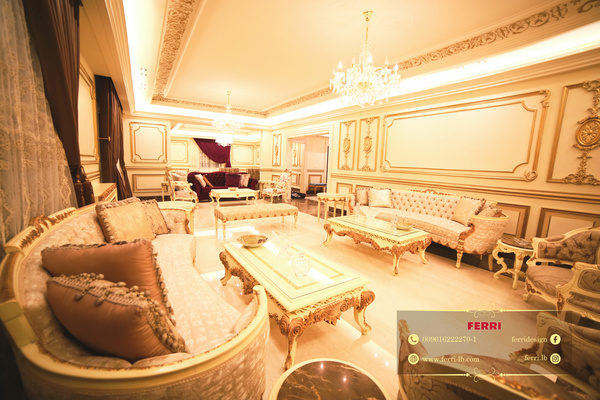 Choosing Curtains can really make or break a space. when selecting the color of your curtains you should keep in mind the amount of sunlight your room gets. If the room gets a lot of light, you need to avoid bright colors, because they tend to fade faster over time.
Select the right curtains weight. "If they're too heavy, they may not fold crisply when drawn, too light and they may not fall well, says designer Suysel DePedro.
We here at FERRI don't aim to only sell furniture but also to make sure our customers make the most benefit of these furniture by guiding them through our interior design specialist team who provides them with the knowledge, tips and ideas they need, so they can get a perfect home decoration and have an amazing experience.
For more inspiration visit our :
Website: https://www.ferri-lb.com

Instagram Account : @Ferri.lb

Facebook Page : @FerriDesign

Twitter : @FerriFurniture1